Awaiting Discovery's Landing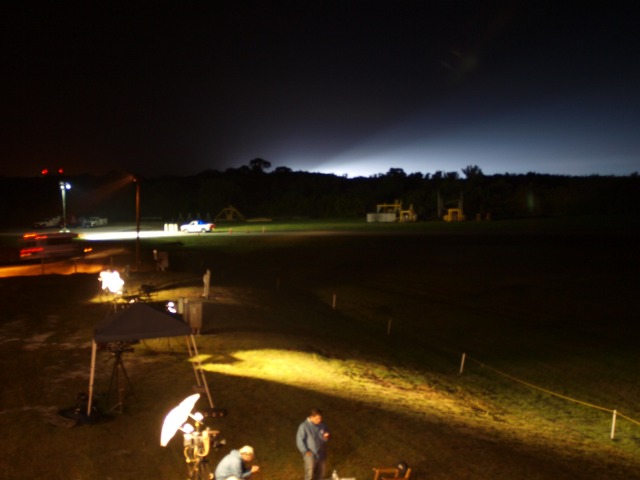 Southern approach runway lights lit in preparation for a possible landing on runway 33. In the foreground television reporters get ready to file breakfast show reports.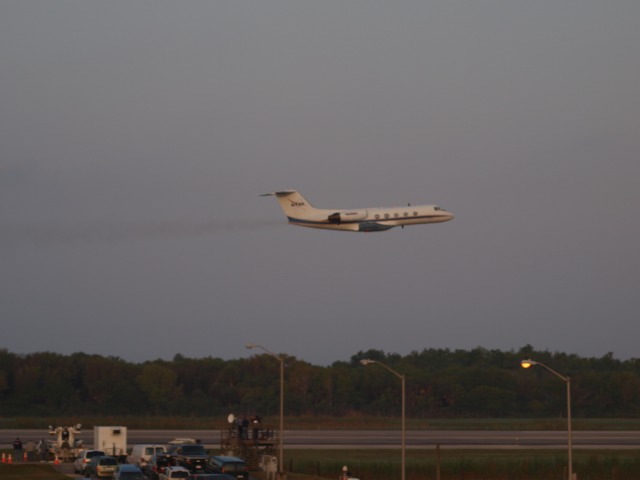 The Shuttle Training Aircraft tests the winds for the Discovery, making a south-to-north pass along the runway.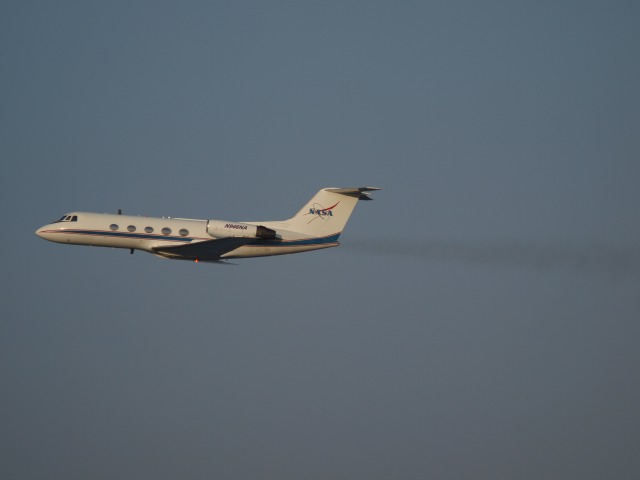 The Shuttle Training Aircraft makes a north-to-south pass just before it was decided that the Discovery could land here after the first landing opportunity had been missed.
There were two landing opportunities for Discovery at the Kennedy Space Centre for Tuesday April 20, with other options for Edwards Air Force Base. To be ready for the first opportunity I had to be at the KSC News Centre car park for dog sniff by 4 am.
Again, a ride aboard "Thomas" in the dark to the SLF, arriving about 5:30 am. Once more, doubt over the weather. Still more switching runway lights between the northern and southern approaches. Repeated approach tests by the Shuttle Training Aircraft.
Soon after 6 am television crews were sending back live-to-air reports to breakfast programmes as folks along the eastern seaboard of North America began to wake up.
As had happened yesterday, the Shuttle Training Aircraft made some passes to test the weather.
A little after 7 am the Shuttle Training Aircraft again made some test approaches, some from the south (our left) and some from the north.


Previous page Diary Contents Next Page The Space Show Southern FM
Text, images and audio Copyright to Andrew Rennnie, 2010