STS 132 Crew Arrive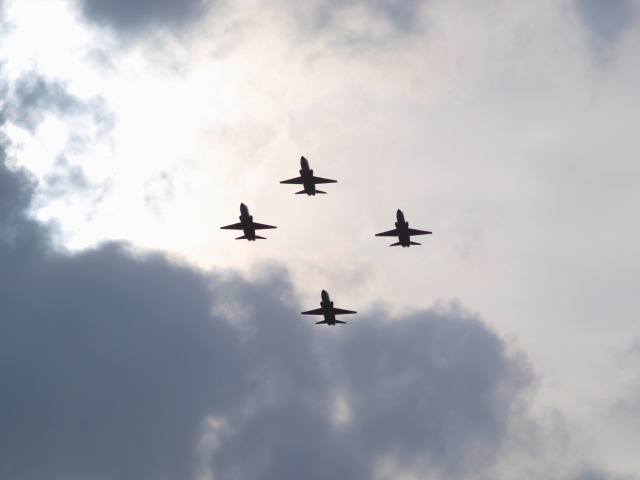 T-38 Flypast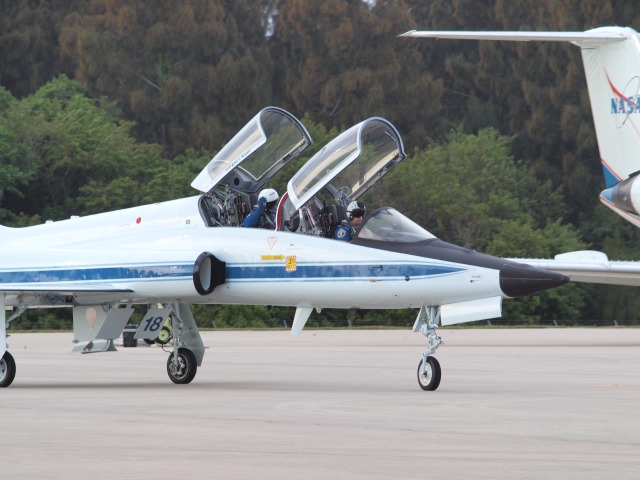 Taxiing in from the runway, with canopies open so we can see them wave at us.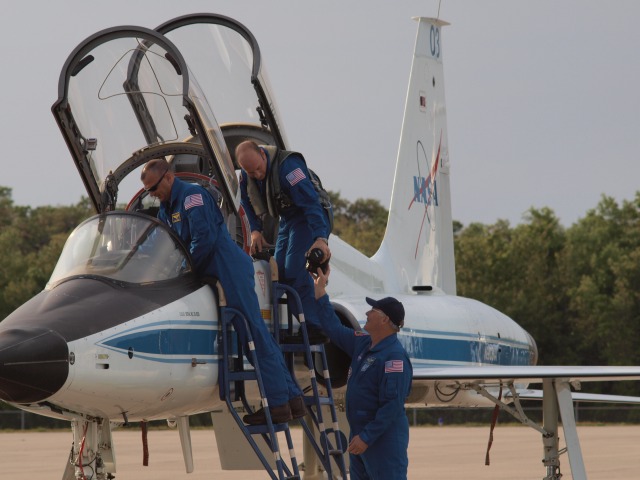 Jerry Ross helps astronauts get out of their training aircraft.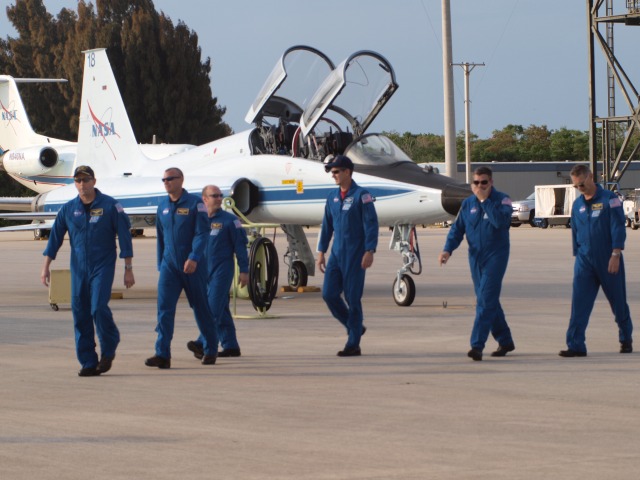 The six STS 132 astronauts walk towards us.
Half an hour later the formation of four T-38s roared overhead and moved off towards the east. They did a long low pass over the vacant shuttle launch pad 39A, and then in single file lined up on finals and landed at 6:10 pm.
Canopies open, the crew taxied their aircraft in Indian file onto the apron, on whose southern side we were set up. The astronauts shut down their engines and at 6:15 pm climbed out, while a NASA TV camera man moved around them.


| | |
| --- | --- |
| | |
| Ken Ham and Steve Bowen | Steve Bowen and Piers Sellers |
| | |
| Mike Good and Tony Antonelli | Garrett Reisman and Mike Good |
At 6:30 pm the six made their way over to us, and Ken Ham, the Mission Commander, made a brief jovial statement. This included his intention to drive the crawler transporter out of the Vehicle Assembly Building towards the launch pad. This allowed me to quip that this would be a lot slower than he would be driving the Atlantis when he launched in May.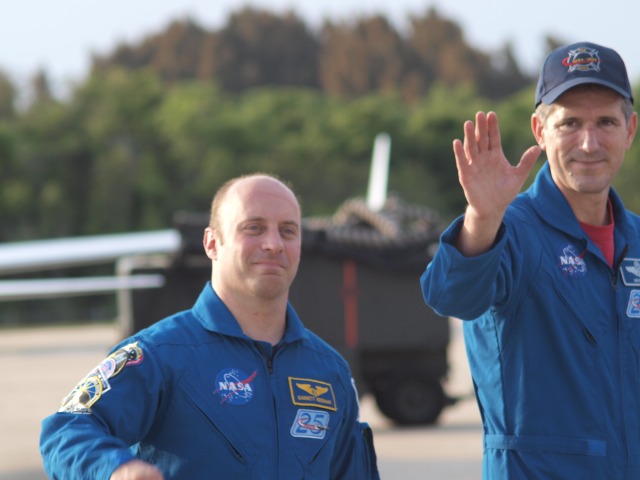 STS 132 crewmen Garrett Reisman and Mike Good give a final wave as they head off to their quarters.
With a final wave they were gone, walking to their waiting astrobus - the small bus that ferries shuttle crews around the Kennedy Space Center. We, in turn, went to our buses and were driven back to the News Center, arriving at 6:55 pm.
At some time during this event I lost my wind jacket. The good folks at NASA searched for it the next day, but to no avail.


The astronauts' T-38 training jets on the tarmac at the Shuttle Landing Facility.
One of NASA's Gulfstream aircraft.
Previous page Diary Contents Next Page The Space Show Southern FM
Text, images and audio Copyright to Andrew Rennnie, 2010