Q&A With the STS 132 Crew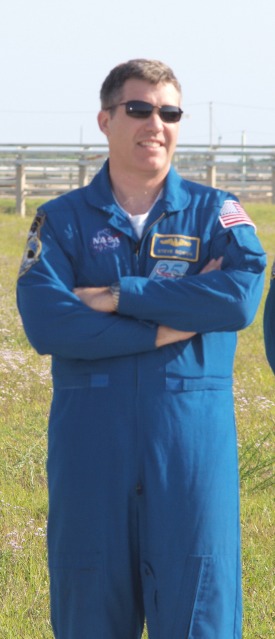 Steve Bowen just after I had asked him about his submariner's experience.
For about 20 minutes they jovially answered our questions as the Atlantis, less than 250 metres away, stood proudly above them.
My question was about a comparison between submarining and spaceflight because Mission Specialist Steve Bowen had been a submariner before becoming an astronaut. Indeed, this U.S. Navy Captain had been the first submarine officer ever to be selected as an astronaut.
Then at 9:21 am the happy six were whisked away aboard their minibus.


Previous page Diary Contents Next Page The Space Show Southern FM
Text, images and audio Copyright to Andrew Rennnie, 2010