X-37B Media Coverage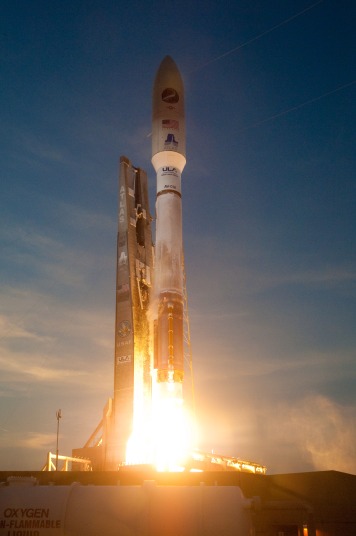 Photo Courtesy United Launch Alliance.
This launch garnered quite a bit of media attention because of the experimental and semi-secret nature of the unmanned re-entry spacecraft payload.
The Air Force and United launch Alliance were later kind enough to send me audio, video and still images of the vehicle, its preparation and launch. That audio and my own recording became to basis of a documentary feature on the X-37B Orbital Test Vehicle for "The Space Show."
Some months later I spied the X-37B as it passed over Melbourne. Its longevity in orbit demolished my (fortunately unpublished) speculation that its narrow launch window (the time interval when a satellite can be launched) was dictated by the intention to do one or two orbits of the globe before landing in late afternoon sunshine at California's Vandenberg Air Force Base.


Previous page Diary Contents Next Page The Space Show Southern FM
Text, images and audio Copyright to Andrew Rennnie, 2010