McBride and Farmer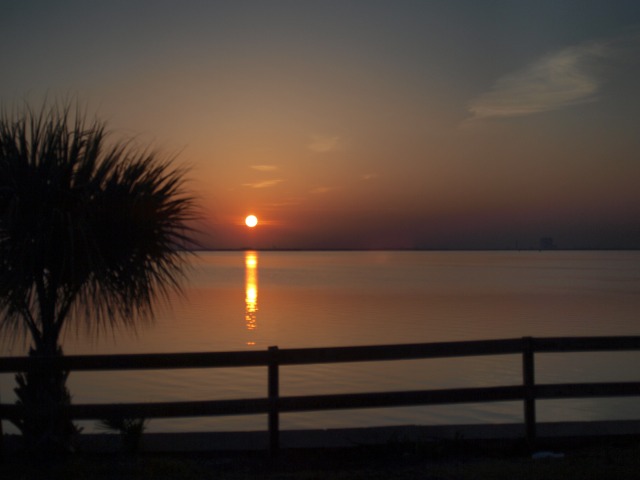 I ate my breakfast to this sunrise. View from my motel room across the Indian River towards the Kennedy Space Center.
Next morning, Friday April 23, I was back at the KSC Visitor Complex, this time to the main administrative offices. I had a 9 am appointment with Andrea Farmer and John McBride for interviews.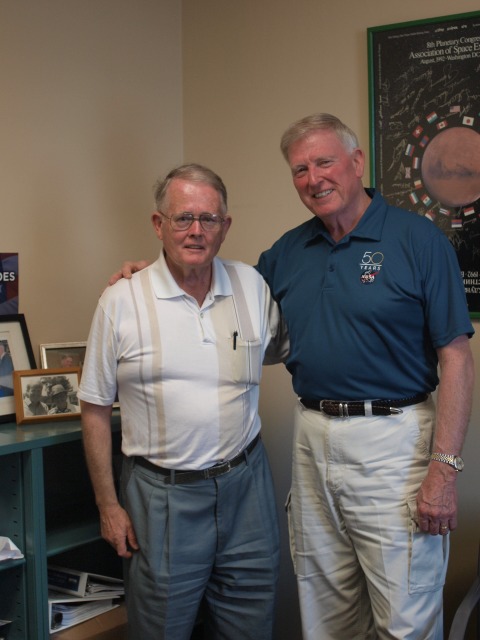 Me and Jon McBride in his office.
John had flown chase aircraft for the first few shuttle missions before piloting STS 41G, with Australian navy oceanographer Paul Scully-Power aboard. We had a lot to chat about, and afterwards John insisted we have our photo taken together. Listen or download (16 min 50 s - 15.7 MB)
Andrea is the Visitor Center's Public Relations Manager. We did an extensive audio tour of the Vistors Center, which has a lot of things to offer the public.
Listen or download (31 min 34 s - 29.6 MB)


Previous page Diary Contents Next Page The Space Show Southern FM
Text, images and audio Copyright to Andrew Rennnie, 2010